Get Live Training Presents
Understanding the Funnel and Multiple Income Streams
What is an Internet Marketing Funnel
What will you need to create an Internet Marketing Funnel?
How to add to your Internet Marketing Funnel to Create Multiple Income Streams
Webinar Replay
Enjoy the replay of this live webinar
What is an Internet Marketing Funnel
A system where you feed leads (subscribers) through a "squeeze page" and they are introduced to your programs and products automatically through your automated messages in your auto-responder.
What will you need to create an Internet Marketing Funnel?
Auto-Responder
Lead Capture Page Attached to Your Auto-Responder
Blog With Capture Form
Products/Services/Programs for sale
Creating Your Internet Marketing Funnel
Auto-Responder
Recommend GVO – Host Then Profit – Most affordable and includes hosting for your personal blog
Setup a Campaign With a Series of Letters about Your Products and Services
Example Auto-Responder Series
Hello & Welcome
Blog Post about your main business
Are we connected on Skype
Recommended auto-responder (GVO)
Blog Post about the products you are using
Invitation to connect on Facebook
Recommended Training Program
Blog Post about Tracking
Invitation to Twitter
Recommend and Advertising resource
Blog post about a service you offer
Continued follow-up with Blog posts – every time you write a new blog post, you can add it as a follow up message for your subscribers
Continue to add letters for each program you belong to … including all your affiliate programs and money making adventures – and remember to add a message for each blog post you write!
Whenever you join a new resource or program, create a follow-up message in your auto-responder series for your subscribers.
Lead Capture Page
Page with your Auto-Responder Form to capture leads.  Give away a product, report, or offer tips and strategies on a particular subject. Offer something to attract subscribers.  Include your Picture and info on the page.
Blogging
Your Blog – YourName.com.  Write about your products and services. Share with your subscribers and on Social networks
Adding to Your Funnel
Creating Multiple Income Streams ~ Do You Suffer From Shiny Object Syndrome? Add those shiny objects as simple recommendations in your Email Follow Up Series!!
Filling The Marketing Funnel
Advertise Your Lead Capture Page and attract subscribers to your list
Add personal follow-up with broadcast emails.
Continue to Feed Your Funnel EVERY DAY – #1 FOCUS
The Funnel Process
Send Traffic to your Lead Capture Page to Build Your List of Subscribers. Your new subscribers receive your follow up messages about your programs and services and SHINY OBJECTS!  Feed Your Funnel DAILY (Advertising) and Follow Up (Personally)
The Best Internet Marketing Funnel
Build 10+ income streams by building your list of subscribers! Simple steps to setup a lead capture page and invite subscribers. Complete instructions included with membership.
FREE TO JOIN ~ Add Your Shiny Objects to CLB!
Don and I are here to be of service to help you learn to adapt these simple strategies to your life and your business.
Janet & Don Legere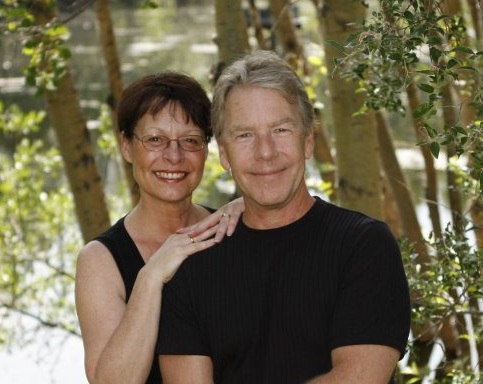 The Contact List Builder
Skype janetlegere or don.legere