Simple Steps To Set And Achieve your Goals
Webinar Replay
Enjoy the replay of this live webinar, click the play button below
The Resolution Success System
How to develop new habits and achieve real goals in just 30 days
Why do people fail
What is the RSS
The 10 Steps
Click the picture to download the .zip file of the Resolution Success System (rss.zip contains the file rss.pdf)
Why do people fail
We don't have a system that works
We try and take on too much
We don't believe in ourselves
What is the RSS
First step to understanding that you can achieve anything you want
The RSS will teach you
A System that works
How to divide and conquer your goals
How to believe in your ability to achieve
The 10 Steps by Devlyn Steele
10 simple steps to set and achieve a 30 day goal
The door to everything – when you master this simple process, you learn how to get anything you want
Steps can be applied to any goal, personal or business
Recommended you use it for all your goals, learn to master the 10 steps
The 10 Steps
Learn and Use a Success System
Pick One and Get it Done
Divide and Conquer
The Rule of 20
Be Proud and Clear
See it to Achieve it
Act as if
The Law of Effort
Law of Consistency
Lather-Rinse-Repeat
Step 1.  Learn and Use a Success System
Focus on the system … not the goal!
SAY THIS OUT LOUD
"I am committed to learning the Tools To Life System"
Step 2.  Pick One and Get it Done
Pick something that matters to you – something YOU really, really, really, really, WANT – not what someone else thinks you should want .. What YOU WANT
Step 3.  Divide and Conquer
Start small – size matters!
What CAN you accomplish in 30 days?
Internet Marketers – how many new subscribers can you attract in the next 30 days?
BELIEVE that you CAN do it!
Step 4.  The Rule of 20
You have to understand what actions you need to take to make this goal actualize
What actions can you take RIGHT NOW
DO NOT SKIP THIS STEP
What goes on my List of 20
Your daily activities
Sending ads to your lists
Posting blog posts; recording videos
Writing articles
Adding friends on social networks
Surfing traffic exchanges
Following up with emails
Inviting your Skype friends
Inviting  friends on Social Platforms (Facebook, LinkedIn, etc.)
Step 5.  Be Proud and Clear
Start living your dreams – Decide to take action and learn to use the tools!
Post your goal everywhere .. Sticky Notes!
Step 6.  See it to Achieve it
Make your goal come alive to you
Visualize your goal every day
Feel it – live it – breathe it
Train your mind to see what you WANT in your life
Step 7.  Act as if
How will it 'feel' when you achieve your goal?  FEEL that NOW!  Go about your days and your activities with THAT feeling
From "Be That Girl" by Tina O'Connor (Chapter 2 – Planet Do It)  "I am so happy and proud of myself as I have accomplished my goal of ….."
Write down YOUR vision
Step 8.  The Law of Effort
Pick activities from your List of 20 each day
Say out loud
"I put in the effort to make my resolution a reality"
Step 9.  Law of Consistency
Start NOW and be consistent for 30 days
SAY OUT LOUD
"I Will Be Consistent"
Step 10.  Lather-Rinse-Repeat
Update your goal every 30 days
Use this system for every goal you want!
Your intention must be to be successful!
SAY OUT LOUD
I intend to be successful
Don and I are here to be of service to help you learn to adapt these simple strategies to your life and your business.
Janet & Don Legere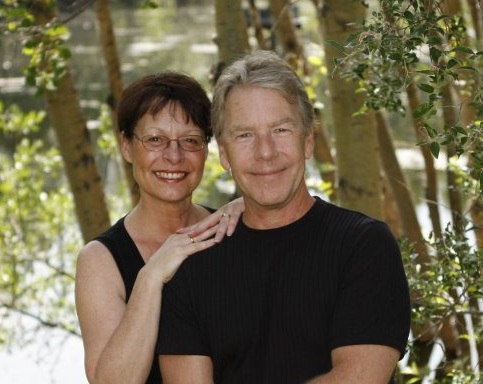 The Contact List Builder
Skype janetlegere or don.legere