How To Make First Contact
Webinar Replay
Why is Making Contact So Important
When should you make first contact
How does your auto-responder work
Types of follow up to make first contact
Webinar Replay
Click the Play button below to enjoy the replay of our live webinar
Why is Making Contact So Important
Where the trust aspect of marketing begins
Learn to be "INTERESTED" rather than interesting!
Where your prospects get to know who you are and what YOU are all about – this is how they get to know the real you, not the marketing you J Where your prospects discover more about how and why you do business the way you do and how this will be of benefit to them
Where your prospects discover what they are looking for!
When should you make first contact
Every chance you get!
When someone subscribes to your list
When someone adds you to Facebook, Skype or other Social Media
When someone joins you in a program
How often should I make contact
At minimum, you want to send a personal broadcast to your lists at least once a week or whenever you have something important to share that will be of benefit to them in some way
You will set appointments to follow up further with your prospects, make sure you keep those!
How does your auto-responder work
Why do I need to make contact, doesn't my auto-responder do that?
It's important that your prospects get to know the real you.  Your auto-responder educates your reader on your business and introduces them to your products and services that you offer and recommend.
Personal follow up and making contact allows your prospects to get to know the real person behind the emails and gives you an opportunity to engage
Types of follow up to make first contact
New Subscribers
Add new subscribers to your Skype.  Search for new subscribers on Facebook or other social networks.  Send a personal welcome.  Pick up the phone and Call!
Do all you can to make first contact with everyone who leaves you their contact information.  Your goal is to sort through and find those gems 😉
New Referrals
Send a personal email to welcome them and direct them where to begin, how to connect with you, what to expect from you, etc.
Add your new referral to Skype (HINT:  if you do not have their Skype ID you can invite them to Skype using their email address)
If you have a phone number, give them a call to welcome them and see if they have questions.  If they did not leave their phone number, ask for it in your follow up email J
New Friends on Social Networks
When someone adds you, send them a thank you message and offer to connect. Check out their profile to see what you may have in common. Reach out and have a conversation!
As Marshall Sylver would say:   "Be interested rather than interesting!"
New Skype Contacts
When someone requests you add them, check their profile or send a message first to make first contact to avoid "spammers and scammers".
When someone accepts your contact request, connect as soon as possible and engage your new contact in conversation – ask questions and find out what they are looking for online.
When you do make first contact and feel comfortable in the conversation, offer to have a "Skype call" and talk to your new contact, there is nothing like hearing someone's voice on the other end.
New Business Leads
As you begin to attract leads for you specific business, you want to make sure you connect and call these leads to make first contct and find out what they are looking for in a home business and how you can help them get it.
Your "job" is to find out what your leads and prospects are really looking for then show them how  you and your business/product/service can help them achieve what they are looking for
Engage your leads – be interested in them!
Have Fun Making First Contact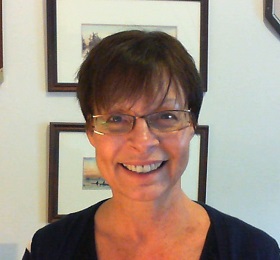 Janet Legere
Skype janetlegere
PS: Learn the Strategies of Successful Internet Marketers
At Contact List Builder, we show you HOW to use all those great tools to build your list and create your personal brand.