How To Build A List In Three Easy Steps
Webinar Replay
What You Will Need
Setting Up Your Campaign
Generating Leads
Following Up
Webinar Replay
Click the Play button below to enjoy the replay of our live webinar.

What You Will Need
A Professional Auto-Responder
There are many professional auto-responders to choose from.
Aweber, GetResponse, Response Magic, TrafficWave, GVO/Pure Leverage
Our number one recommendation is GVO/HostThenProfit
A Lead Capture Page
You can create your own with html or use your blog.  You can also use a third party service such as AdKreator.
Setting Up Your Campaign
Setup Your Auto-Responder by Creating your "list" or "campaign".  Add Follow Up Messages.  At minimum, you want a welcome email that your subscriber will receive when they confirm their email address.  It is recommended to create a series of 7 to 10 emails to drip to your subscriber over the next couple of weeks.
As you grow, you will add an email message about each product or service that you offer.  It's best to make each letter a recommendation rather than a sales letter.
Create An Optin Form
When creating your Optin Form, be sure to ask for a Phone Number and Skype ID.  This makes for easier connections!  You may need to setup Custom Fields to add Skype or Phone to your form.
Add Optin Form To Lead Capture
Each system offers you the ability to copy the html code to add to your Lead Capture Page.  Be sure to test your page thoroughly before promoting.
Generating Leads
Now that your page is ready, you need TRAFFIC!  Solo Ads are the fastest way to get traffic to your site.  Safelists and Traffic Exchanges can also be a good source of Traffic.  Sharing your new page on Social Networks will also help – ask your contacts if you can share your new page!
Following Up
The most important part of marketing!
Personal Follow up – make contact and have conversations.  Add your new leads to Skype or Give them a call.  Making first contact is vitally important.
If you enjoyed this content, let us know.  Comment below, like us and share us on your favourite Social platforms.
Click Here to Enjoy PART TWO – How To Make First Contact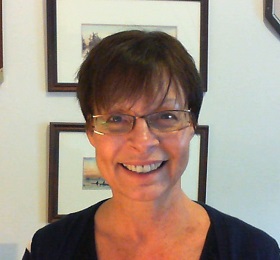 Janet Legere
Skype janetlegere
PS: Learn the Strategies of Successful Internet Marketers
At Contact List Builder, we show you HOW to use all those great tools to build your list and create your personal brand.