How to Make Money by Connecting Your Marketing Dots
What You Will Need
Setting Up Your Campaign
Generating Leads
Following Up
Webinar Replay
Enjoy a replay of this live Webinar
What You Will Need
Like it or not, you need a Professional Auto-Responder.  A few of the main auto-responders are Aweber, GetResponse, Response Magic, TrafficWave, GVO/Pure Leverage.  Our recommendation is GVO/Pure Leverage.
You will need a Lead Capture Page.  You can create your own with html or use your blog.  We recommend using a third party service such as AdKreator.
Setting Up Your Campaign
To Setup Your Auto-Responder you will create your "list" or "campaign" then add a few Follow Up Messages.  You will add an email message about each product or service that you offer.  Make each letter a recommendation rather than a sales letter.
NOTE:  You only need ONE message to start!
Create An Optin Form
When creating your Optin Form, be sure to ask for a Phone Number and Skype ID.  This makes for easier connections!
You may need to setup Custom Fields to add Skype or Phone to your form.
Add Optin Form To Lead Capture
Each system offers you the ability to copy the html code to add to your Lead Capture Page. Be sure to test your page thoroughly before promoting.
Generating Leads
Now that your page is ready, you need TRAFFIC!  Solo Ads are the fastest way to get traffic to your site. Udimi is a great resource to find good solo ad providers.
Safelists and Traffic Exchanges can also be a good source of Traffic when used consistently.
Sharing your new page on Social Networks will also help – ask your contacts if you can share your new page!
NOTE:  The Secret to Successful Online Advertising is … SIGNUP – SETUP – SCHEDULE (use)
Following Up
This truly is the most important part of marketing!  There are many ways that you can follow up with your subscribers and new members.
You want to offer a personal Follow up, your objective is to make contact and have conversations.  Add to Skype – if your subscriber left their Skype id, add them to your Skype contacts and say hi!
Give them a call – you can call them on the phone or on Skype. Look for them on Facebook and other Social Networks.
Do whatever you can to make  contact and continue to feed the funnel (build your list).  Success in Internet Marketing is possible when you follow these steps.  Advertise your lead capture page every day and follow up with new subscribers any way you can and as often as you can.
Contact us and we'll be happy to guide you. Enjoy!
Janet & Don Legere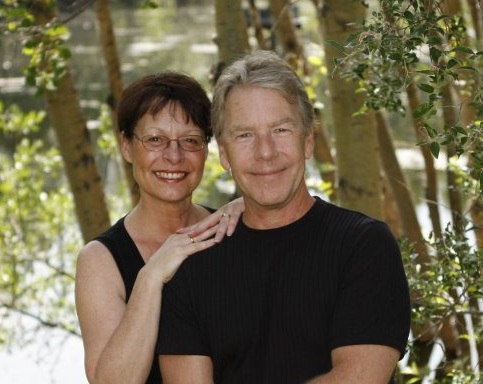 The Contact List Builder
Skype janetlegere or don.legere
Your list is EVERYTHING, treat it like GOLD!
The Contact List Builder is your first stop to learn the basics of building your list!